ACI World Wide, the Universal Payments company, reached out to Friedman Fine Art to develop a corporate graphics program for their headquarters in Naples, Florida. The design program incorporates: a logo wall, wall-graphics incorporating their company's standards, a series of square, wooden blocks spelling out the name of the firm with photographs taken by employees, a printed out map featuring the international locations of the firm and panoramic photographs of Naples, Florida. The slides in the follow link illustrate the design concepts, developed for their space, ACI Graphics.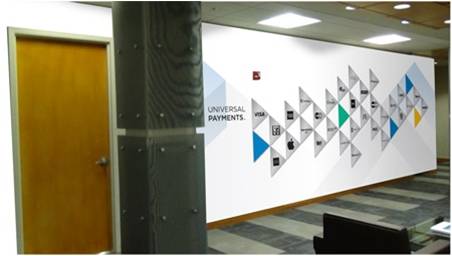 To learn more about how Friedman Fine Art can help your company or institution create a stunning graphics and art program, please follow the link to www.history-donor-walls.com
Friedman Fine Art, a local Chicago Art Consultant, specializes in installing and supplying the Corporate Product Walls to major retailers, education facilities and industrial fields.
Let's Be Friends:
Get Your Social On: