I am enthused to present the newest Donor Wall for our client, Chiaravalle Montessori School in Evanston, Illinois. The purpose of this wall was to honor the donors that contributed to the building campaign for their new North Wing.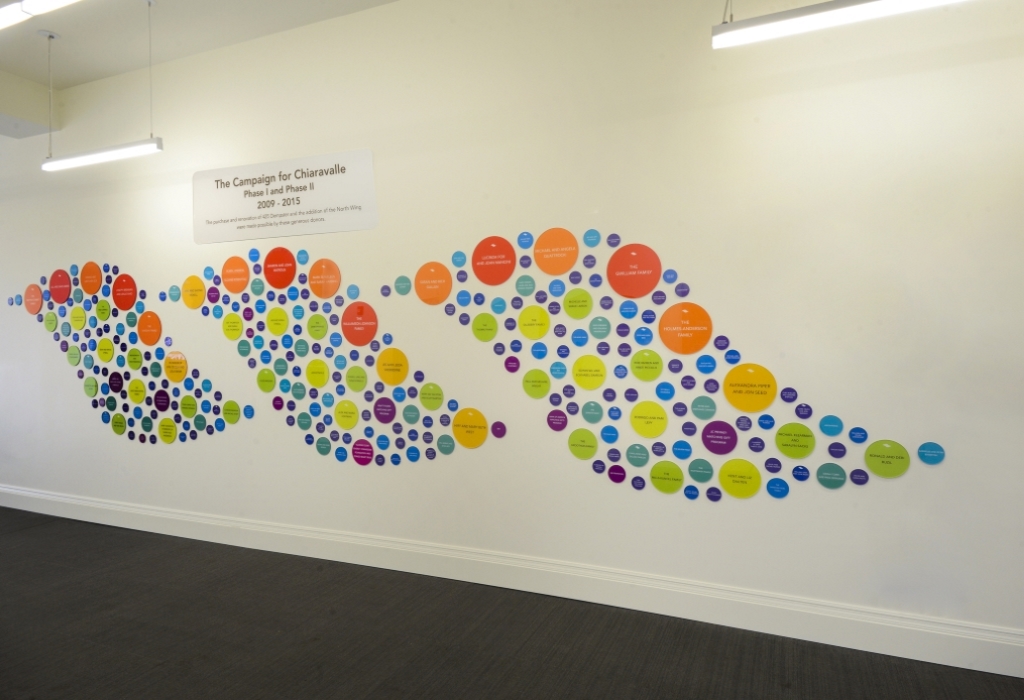 This new donor wall was completed with 300 acrylic circles and was designed to mimic the school's logo.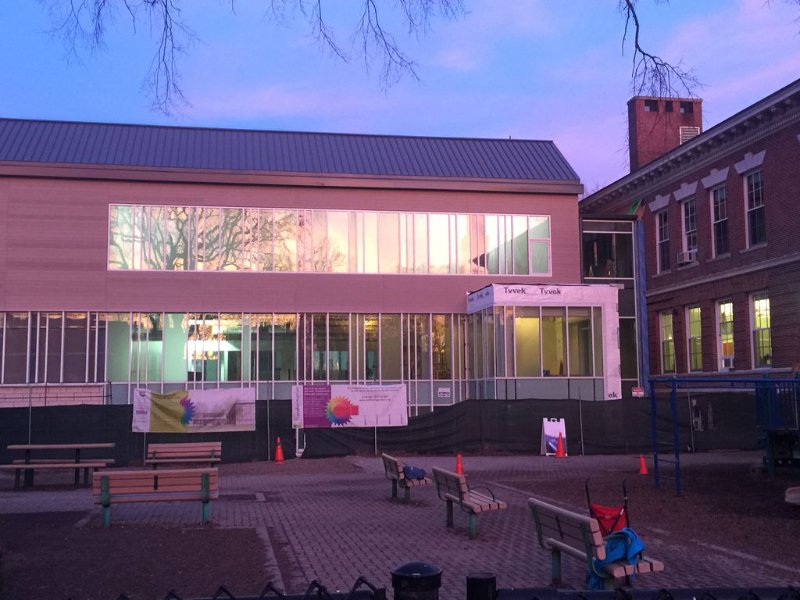 Source: chiaravalle.org
On Chiaravalle Montessori's website, the designer expressed that the 3-story North Wing "expands the existing programming bringing students together in a 21st century learning environment, offering flexible space for movement, collaborative learning, performing arts and more."
Do you have a plan to honor the donors that have supported you? If so, contact Friedman Fine Art to help you bring them recognition in a memorable way. Friedman Fine Art specializes in history walls, donor walls, product walls and corporate graphics.
We also have many satisfied customers such as McDonald's, Valspar, Holocaust Museum, DePaul University and Harley Davidson.
Call or e-mail to inquire about pricing: info@history-donor-walls.com | 312-666-9797.
Let's Be Friends:
Get Your Social On: