Our process for creating Donor Walls is creative and collaborative. You provide the relevant information, names, amounts or levels of support, and text. We then provide several compelling options to design the ideal Donor Wall for your goals, aesthetics, and culture.
Perfect for corporations, colleges, hospitals, and more, our Donor Walls beautifully convey how much you appreciate and respect your donors' generosity.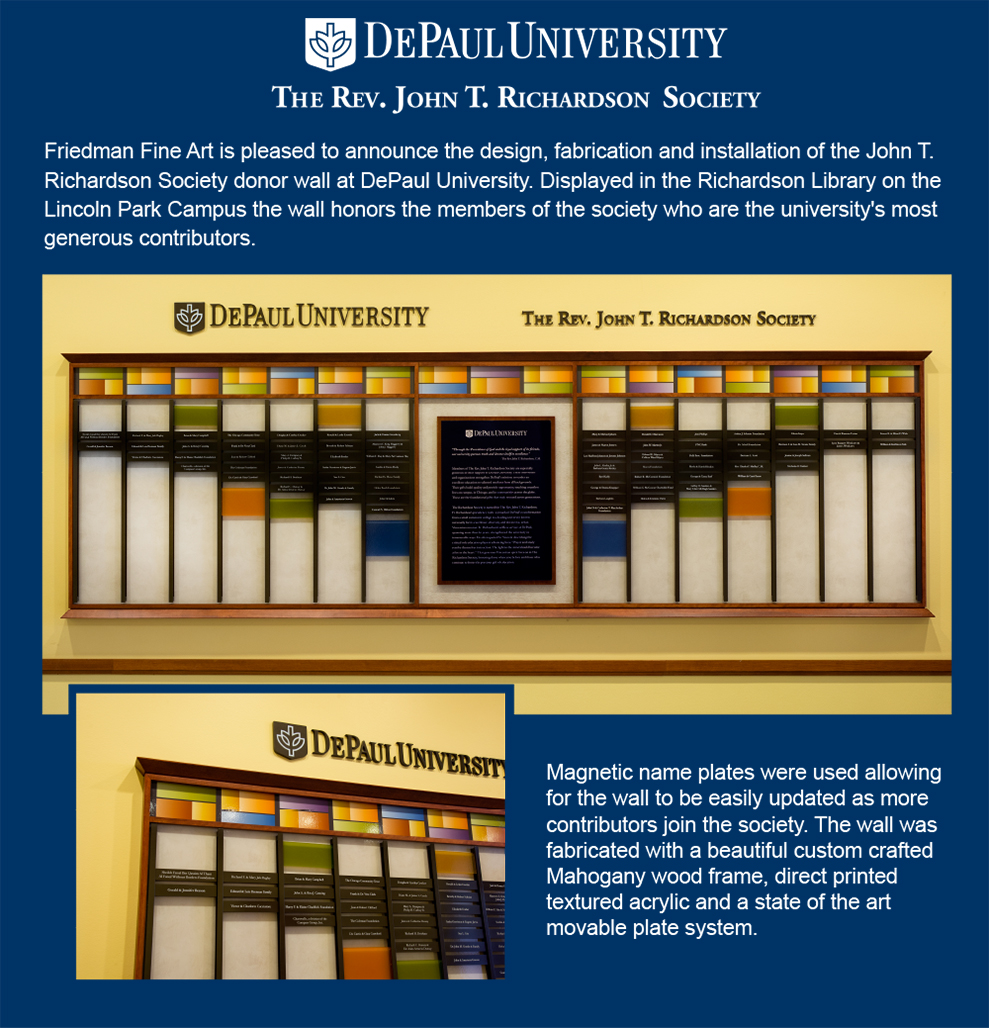 History Donor Walls specializes in installing and supplying the Corporate Donor Walls to major retailers, education facilities and industrial fields.
Let's Be Friends:
Get Your Social On: