Friedman Fine Art is pleased to announce the recently designed and fabricated graphic program for the Engis Corporation in Wheeling, Illinois. The project consists of a history wall along with a product and application wall. Illustrated below are various views of the 3 walls.
Friedman Fine Art & history-donor-walls.com specializes in the design, fabrication and installation of world class history/timeline walls, donor recognition walls, company product walls and graphic applications.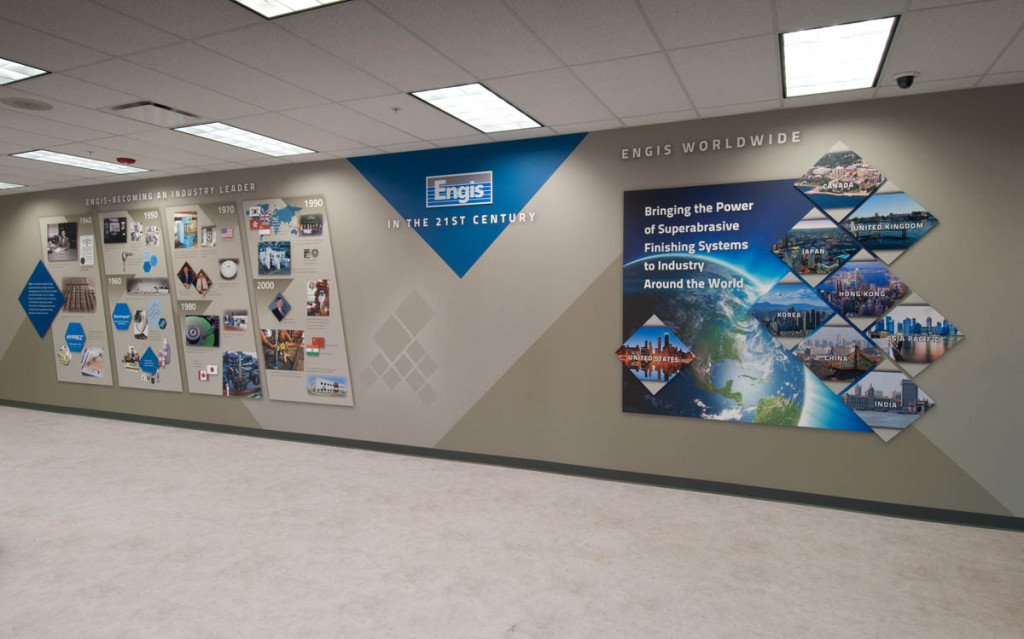 Engis History Wall
This wall exhibits both the history of the Engis Corporation and it's global presence. The timeline portion focuses on significant dates, events and milestones in Engis's history and the globalization area illustrates the company's worldwide reach. This wall consists of printed wall paper with dimensional acrylic elements and a spot for a future video display.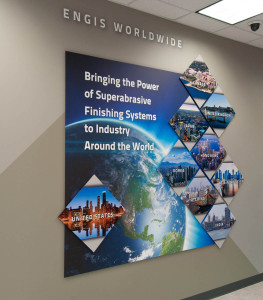 Detail of Engis Worldwide
The dimensional elements are Lambda prints mounted to acrylic float frames illustrating the nine countries Engis has manufacturing facilities.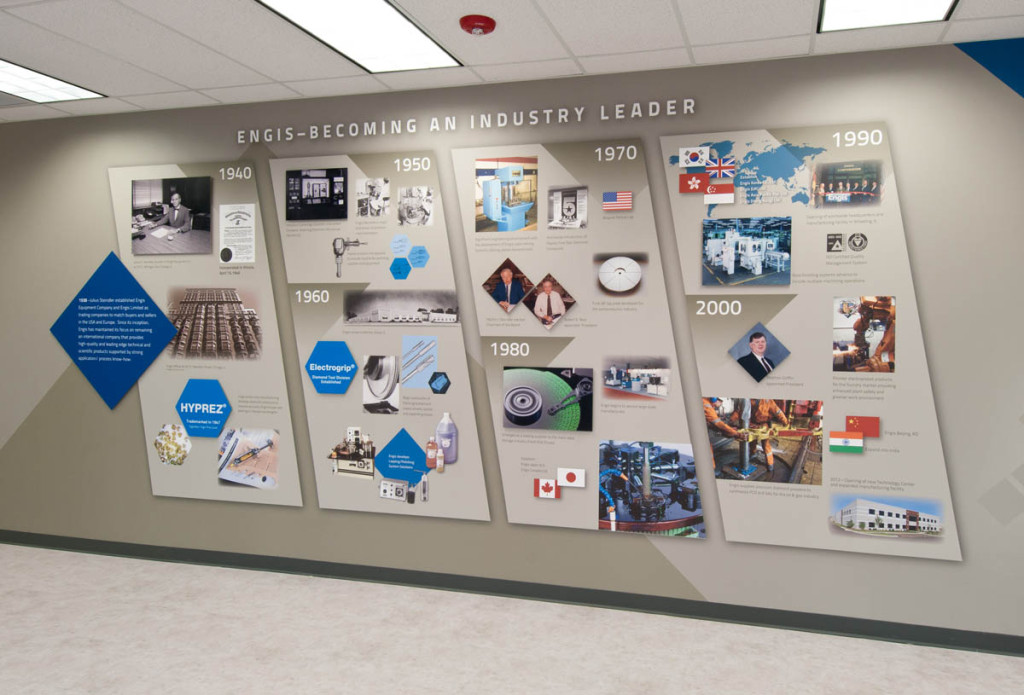 Engis Timeline Wall
The timeline shows the history of the company and products from the 1940's to the present. The company's highlights are illustrated using a combination of 2 and 3 dimensional design elements.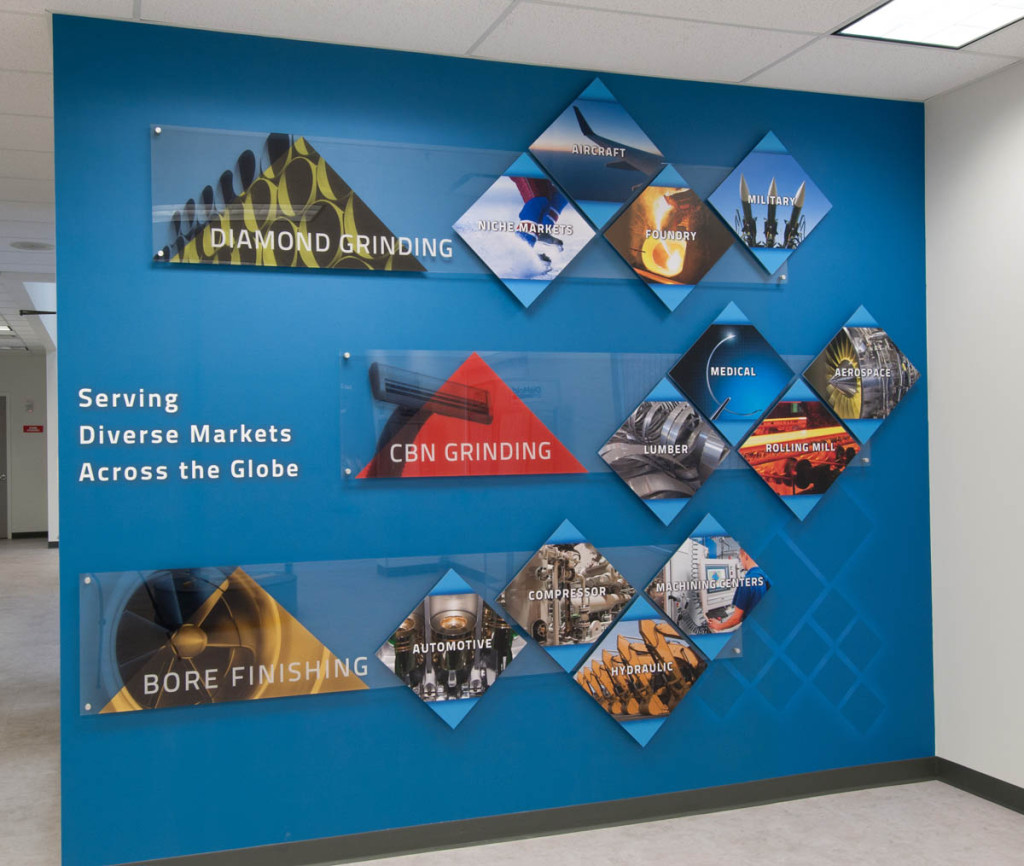 Applications Wall
This wall shows both the application of Engis products and the diverse industries it serves. A technical/industrial feeling is created through the use of layered acrylic panels, hardware and custom printed wallpaper.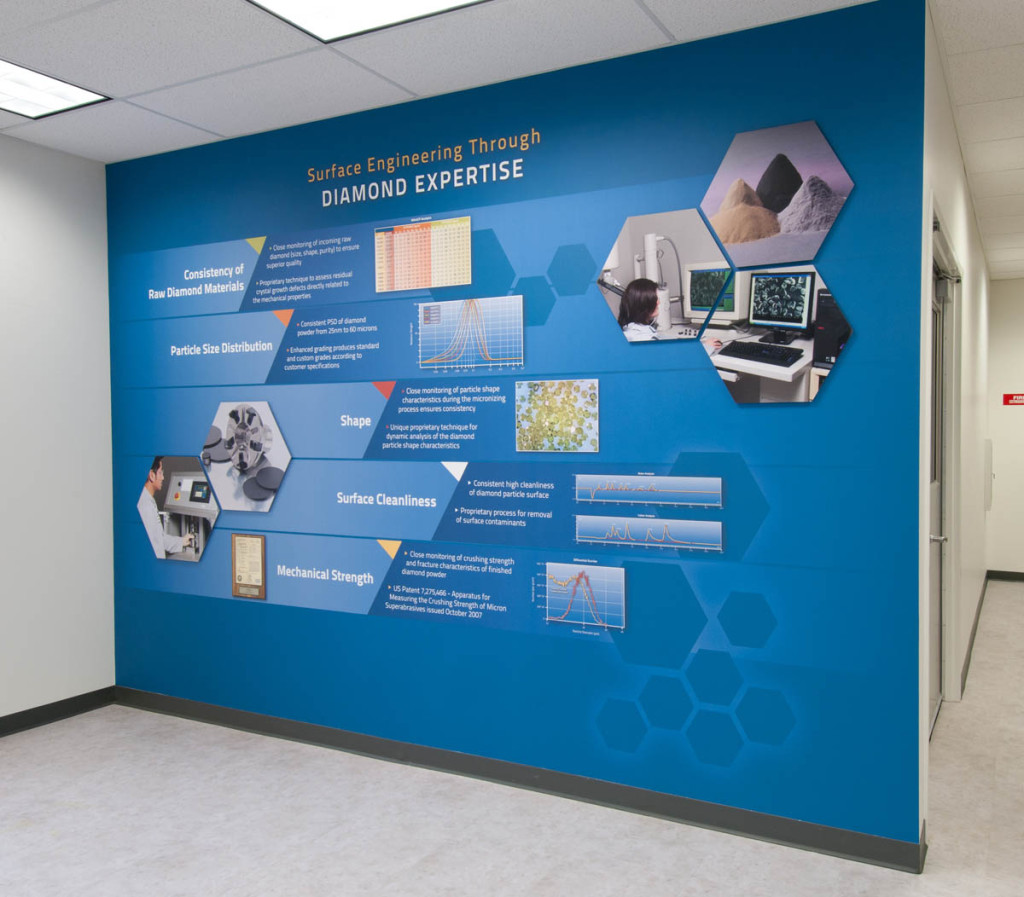 Diamond Wall
This wall was designed to appeal to Engis's engineering focused clients. Again, custom wallpaper is used as a background and dimensional panels applied. The charts were redesigned to show their technical information in a more appealing visual layout.
For more examples of history and donor walls, please visit our website.
Let's Be Friends:
Get Your Social On: