We are pleased to present the history donor wall and branding graphic art program for the Gift of Hope, organ and tissue donor network located in a newly constructed state of the art facility in Itasca, Illinois. The program took over a year to complete and features a number of beautiful and unique applications, which create an inviting and engaging environment. The program features a variety of photography, custom paintings, wall murals and environmental and branding graphic applications.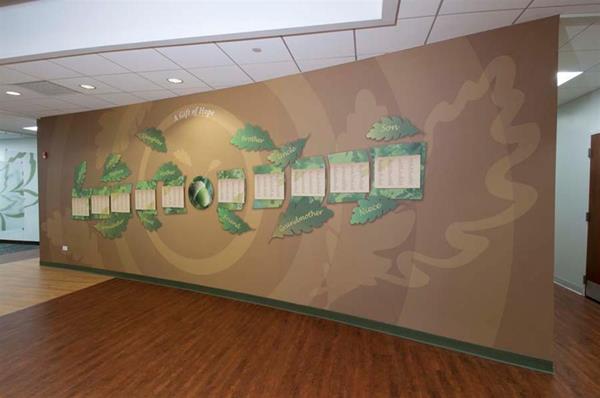 We specialize in installing and supplying the corporate product walls to major retailers, education facilities and industrial fields throughout the country. This unique installation of donor walls helped facilitate Innovation, expansion and recognition of their facilities and donors.
Above is the donor wall we helped design. To find out more about how to requisition your very own donor, timeline, or history wall for your cooperation.
Let's Be Friends:
Get Your Social On: