Friedman Fine Art is pleased to present the completed 9th floor art program for Mesirow Financial. Mesirow Financial is a leading financial services firm located at 321 North Clark St. The art program consists of 26 full color photographs mounted on float grams depicting images of Chicago and seven other cities in which this Mesirow Group has offices. The photographs selected for this project came from a collection of over 200,00 images on every conceivable subject. To see the entire program, please click the link to the following presentation, Mesirow Financial slideshow.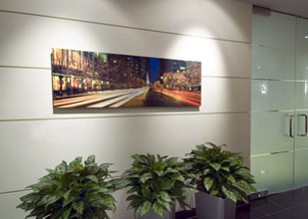 To learn more about additional projects that Friedman Fine Art has completed and for contact information, please browse our website at, history-donor-walls.com.
Friedman Fine Art, a local Chicago Art Consultant, specializes in installing and supplying the Corporate Product Walls to major retailers, education facilities and industrial fields.
Let's Be Friends:
Get Your Social On: