Friedman Fine Art and www.history-donor-walls.com is pleased to announce the completion of a history timeline wall for Now Foods. The background of the timeline wall was printed on durable canvas wall covering and the dimensional elements are photographs on cleated acrylic panels.


Now Foods based in Bloomingdale, Illinois started as a small family business in 1968 and has grown to over 1200 employees manufacturing and distributing quality natural health foods and supplements all over the globe. Friedman Fine Art worked closely with the management and marketing executives of Now Foods to design the history wall detailing the highlights and milestones of their company's rich history. The wall was then fabricated using state of the art digital printing and the finest materials available resulting in a marvelous addition to the lobby of firm's corporate headquarters.
Please contact https://wwww.history-donor-walls.com if you would like more information or to discuss any type of corporate graphics.
Now Foods History timeline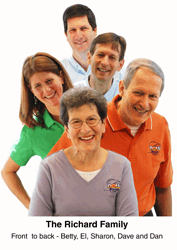 NOW is still family owned as it has been from the beginning. El Richard started the company in 1968 and the entire family has contributed to the success of NOW.
Celebrating over 45 Years of Empowering Healthier Lives
In 1968, NOW Foods was founded under the belief that good health was not a luxury available only to the wealthy. For the past forty-five years, we have made it our life's work to offer health food and nutritional supplements of the highest quality, at prices that are fair and affordable to all those who seek them.
Today, NOW Foods is one of the top-selling brands in health foods stores, an award-winning manufacturer, a respected advocate of the natural product industry, and a leader in the fields of nutritional science and methods development. And while we have grown considerably over the past four decades, one thing has never changed – our commitment to providing products and services that empower people to lead healthier lives.
Learn more about NOW Foods when you take the free course,
Here are some milestones in the history of NOW Foods.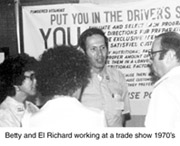 1948 – Paul Richard purchased Fearn Soya Foods from estate of close friend Dr. Charles E. Fearn
1962 – First retail store opened by Elwood Richard in Elmhurst, IL
1968 – NOW Foods founded by Elwood Richard – 4500 sq ft within Fearn Soya
1974 – Al Powers joins NOW Foods
1975 – Retail stores adopt the name "Fruitful Yield"
1978 – NOW expands operations and moves to 7,000 sq. ft. Villa Park location
1983 – NOW introduces Max EPA, within 2 years sales catapult to an all time high.
1985 – Dan Richard joins NOW Foods and upgrades labels and catalogue.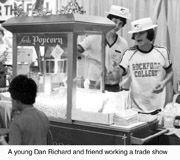 1988 – NOW moves into a 12,000 sq. foot facility in Glendale Heights.
1991 – HealthCo, NOW's International division, is launched by David Richard.
1993 – NOW celebrates 25 years in business.
1994 – NOW expands again, to Mitchell Road location in Glendale Heights (45,000 sq. ft.).
1995 – Jim Emme joins NOW Foods as Plant Manager
1998 – NOW moves into state-of-the-art 203,000 sq. foot facility in Bloomingdale
(project led by Lou Richard)
1999 – NOW wins an unprecedented 32 Vity Awards
2000 – NOW earns GMP certification, assigned A rating, and is certified Organic.
– NOW purchases Puresource in Guelph, Ontario.
2003 – NOW is named Manufacturer of the Year, by Nutrition Industry Exec.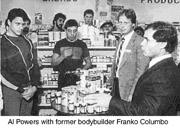 – NOW opens shipping facility in Sparks, NV
2005 – Elwood Richard retires – Al Powers named president
– NOW acquires Burnham Labs, in-house manufacturing of personal care
2006 – NOW becomes the 1st for-profit business in DuPage Co. to fly the Earth Flag
2007 – NOW honored by NBJ for "Efforts on Behalf of Industry", and "Educational Initiatives"
– NOW purchases ICP-MS machine for the advanced testing of heavy metals
2008 – NOW celebrates its 40th Anniversary
– NOW named the #1 selling brand in the natural channel according to SPINScan Natural
2009 – NOW expands adding 45,000 sq. feet of manufacturing and laboratory space
2012 – NOW builds and moves into new 130,00 square foot Sparks, NV facility
2012 – NOW's President, Al Powers, is promoted to Chief Executive Officer
(CEO) of NOW Health Group, Inc.
2012 – NOW's Chief Operations Officer Jim Emme is promoted to President of NOW Foods
2012 – NOW moves into its new corporate headquarters at 244 Knollwood Drive in Bloomingdale, Illinois
2013 – NOW celebrates its 45th anniversary
Let's Be Friends:
Get Your Social On: