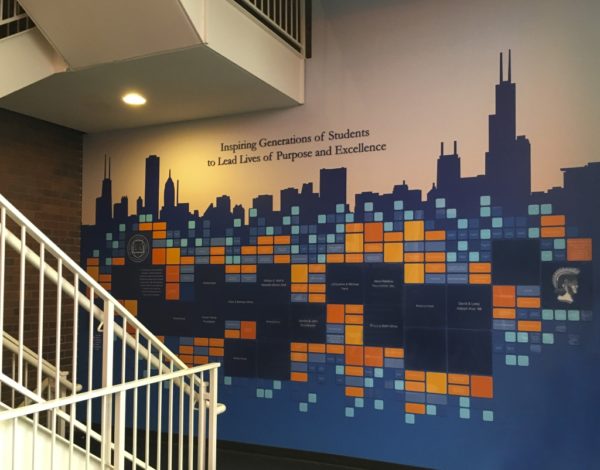 Why are custom donor walls important?
If your academic institution, nonprofit organization, not-for-profit association, or charitable group has recently completed a significant donation campaign, you may be considering various options to thank your donors. A donor wall display allows your organization to express gratitude to your capital campaign supporters, endowment contributors, and other donors in a permanent and deeply symbolic way—much like the wall a donor display covers, your donors provide vital support your organization.
However, your good intentions in creating a donor appreciation display may not translate well without the proper planning. Many organizations which do not have experience in designing donor walls end up ordering cookie cutter plaques from a local trophy store and arrange the wooden or metallic plaques in a simple rectangle on the wall. This type of display does not accurately reflect the significance of your fundraising campaign, the enthusiasm of your donors, or the personality and branding of your organization. Additionally, such a display can actually make your office or front lobby feel gloomy and dark, instead of inspiring a sense of pride and excitement about your organization.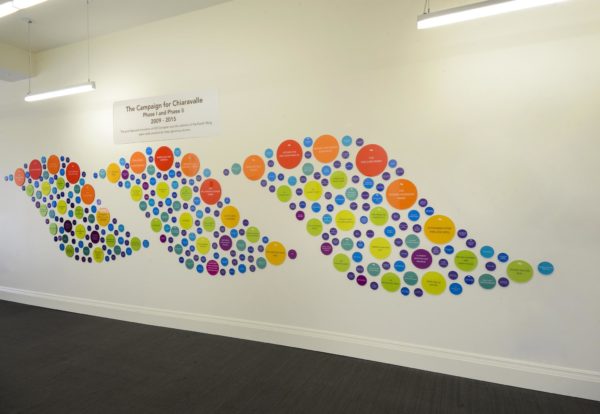 Your donor wall does not need to look like a bland, off-the-rack display. When designed with your organization's spirit and mission in mind, your donor recognition wall can become a meaningful piece of artwork which contributes to the overall interior design of your facility.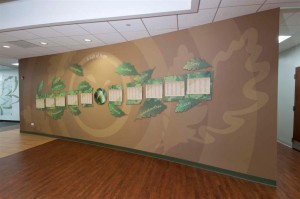 At Friedman Fine Art, we collaborate closely with every client to get to know your organization on a personal level and create a masterpiece you will be proud to show your donors. We work with your team to learn about the imagery, colors, fonts, and other brand standards you incorporate in your other marketing and design efforts. We will also ask questions about the donor campaign you want to recognize with the display so we can understand the true impact of your contributors' gifts. These details help us learn whether we need to create an 'open wall,' which allows you to add additional donors in the future, or a 'closed wall,' which only recognizes donors of a completed campaign.
Once we have collected this initial project information, we will present several design concepts and let you decide the direction we take in the display's design. Finally, we will fabricate and install the completed donor wall in your facility while ensuring a professional aesthetic.
If you are ready to start designing your donor wall, send us a message online. You can also check out some of the donor wall designs we have completed for past clients to gather inspiration and ideas.
Let's Be Friends:
Get Your Social On: